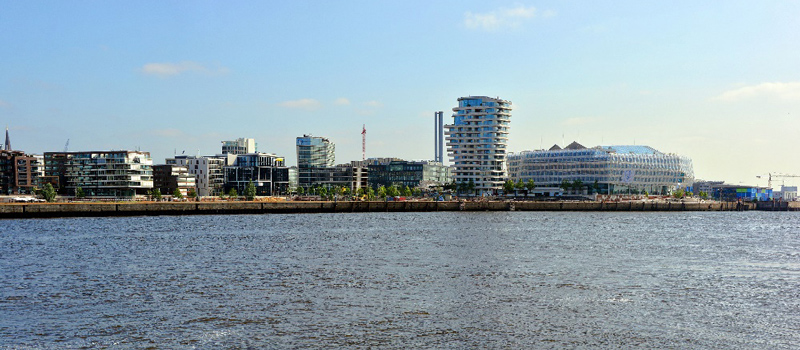 03 Jan

Hamburg

Free and Hanseatic City of Hamburg is the maritime center and second-largest city of Germany, and one of the federal states. It is situated on the River Elbe at its confluence with the Alster and Bille. Hamburg has about 1,7 million residents.

The first permanent settlement on the site were constructed in 808 by order Emperor Charlemagne. Emperor Frederick Barbarossa granted Hamburg the status of an Imperial Free City in 1189. The city did prosper as a notable member of the Hanseatic League, and has been an important sea trade hub for centuries.
What to do and see in Hamburg
Speicherstadt
Within the port of Hamburg, nearby the HafenCity quarter, lies this historical warehouse district. This 26 hectares wide area is full of red-brick warehouse structures and lovely tiny canals. There are several museums like the Miniatur Wunderland, and the Hamburg Dungeon depicting the medievel Hamburg. It has been awarded with the status of UNESCO World Heritage Site in 2015.
Planten un Blomen
This park contains 47 hectares of green majesty and it is one of the most well-known landmarks of Hamburg. Here is constantly various theatre performances and concerts. There is also a large playground in the southern part of the park. Within the area is also the botanical garden.
Kunsthalle
Kunsthalle (located at Glockengießerwall) depicts masterpieces of paintings and sculptures from the Baroque Era to Impressionism. Baroque Building houses older parts of the exhibition, while the modern art is in other buildings and on the courtyard.
Recreation
A variety of boat tours on the Inner Alster lake is a good chance to get acquainted with the city. Tours last appr. 50 minutes. See more info here.
There is every Sunday the Hamburg Fisch Markt in Altona, offering fruit, flowers, clothes, fresh fish and souvenirs as well as live music.
Buy
The main shopping district is composed of the area of Mönckebergstraße and its side street Spitalerstraße in the city centre.
West of town hall towards Gaensemarkt are several classy chain shops selling top-quality clothing.
Hampuri, Saksa

10°C

few clouds
Top 5 in Hamburg
Renting a bike and explore around
Kunsthalle
Speicherstadt
Piquenique in Planten un Blomen
Shopping at Mönckebergstraße
How to get in Hamburg
International Hamburg-Fuhlsbüttel Airport serves the city,  situated 8.5 kilometres north of the city center in Fuhlsbüttel district. List of its airlines and destinations is here. HVV operates metro line S1 between the airport, the Central Railway Station (Hauptbahnhof) and the city center.
Lübeck Airport is situated 54 kilometres north-east of Hamburg, nearby Lübeck. Discount airlines Ryanair and Wizz Air operate to/from here. Buses connecting to the flights go from Hamburg's central bus station ("ZOB", adjacent to the main train station).
Hamburg has five major train stations: Hauptbahnhof (central station), Altona, Dammtor, Harburg, and Bergedorf. Deutsche Bahn (DB) operates train connections from main German cities to Hamburg. See the journey planner and timetables here.
Route A24 leads to Hamburg from Berlin, A1 from Lübeck, Cologne and Bremen.
How to get around in Hamburg
Hamburg has efficient public transportation system, operated by the Hamburger Verkehrsverbund (HVV). The buses depart and arrive at Rathausmarkt, near the town hall and operate all through the night. The S-Bahn and U-Bahn (metro) train services (underground and overground) run from approximately 5AM until 1AM in the central city, but there is often no service past 11PM in outlying districts.  See the timetables and ticket prices here.
Hamburg is a good city for biking and it has a bike rental service called StadtRad with several kiosks around the city.