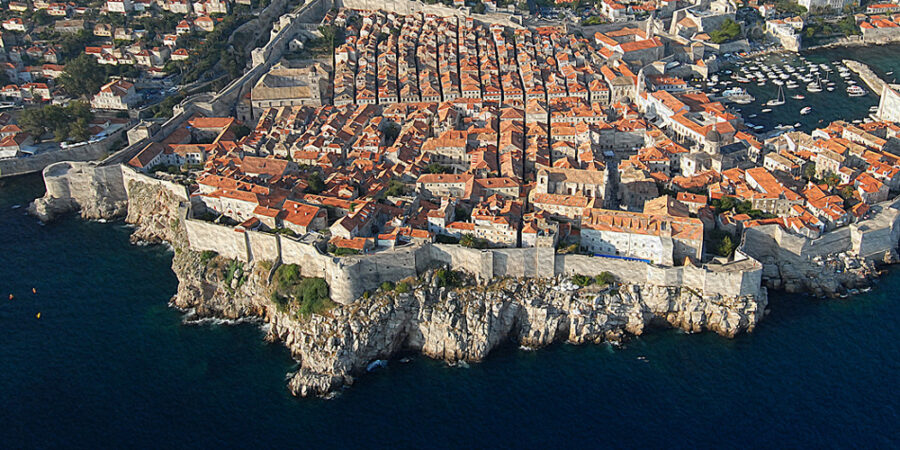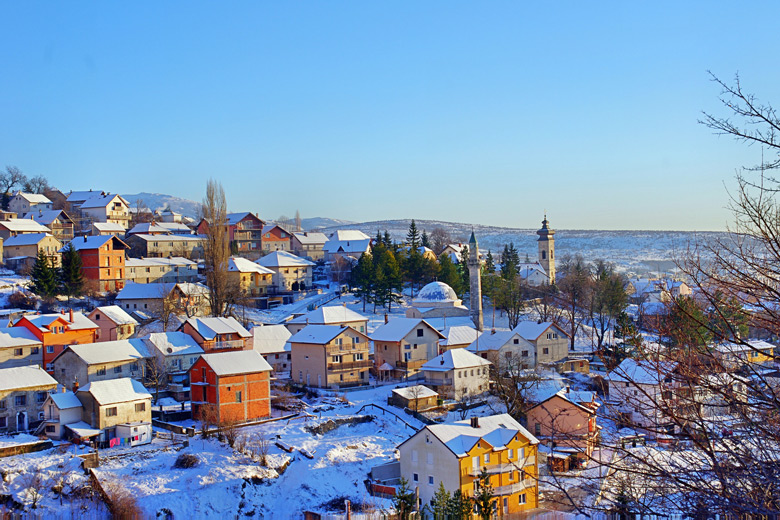 Gornji Grad – Medveščak
Location: Zagreb
Gornji Grad – Medveščak is one of most idyllic districts of Croatia's capital, Zagreb. It spreads over 10.12 km2 .
One remarkably beautiful sight for a pedestrian is the Mirogoj Cemetery, where Catholic, Protestant, Muslim and Jewish graves can be found.
The Croatian Parliament and the cathedral of Zagreb are located here and also the popular pedestrian Tkalčićeva Street full of cozy cafés. The Kaptol Centar mall in Kaptol neighbourhood is a suitable place to get cheap souvenirs.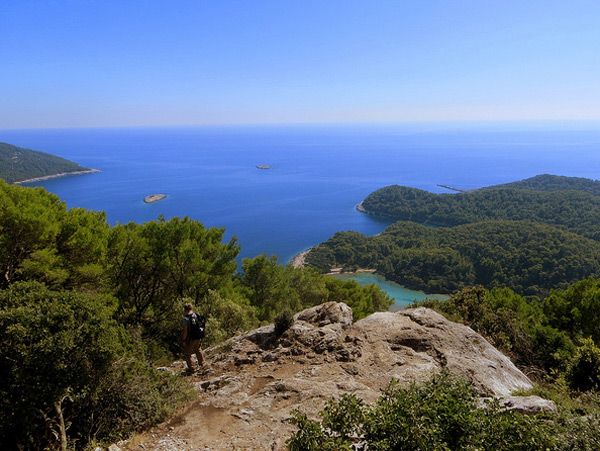 Mljet island
Location: Dalmatia region
Mljet is one of the most seductive islands of the Adriatic archipelago of Croatia. Consisting area of 98.01 km2 and 13 settlements it offers many kinds of activities from exploring the idyllic village churches to sun-bathing and swimming in the beaches of Saplunara or Veliko and Malo Jezero salt lakes. Northern part of the island consists the Mljet National Park, where those salt lakes lie along the Melita Benedictine monastery on the island of Veliko. The island has regular ferry connections with the Croatian mainland from Dubrovnik and Peljesac Peninsula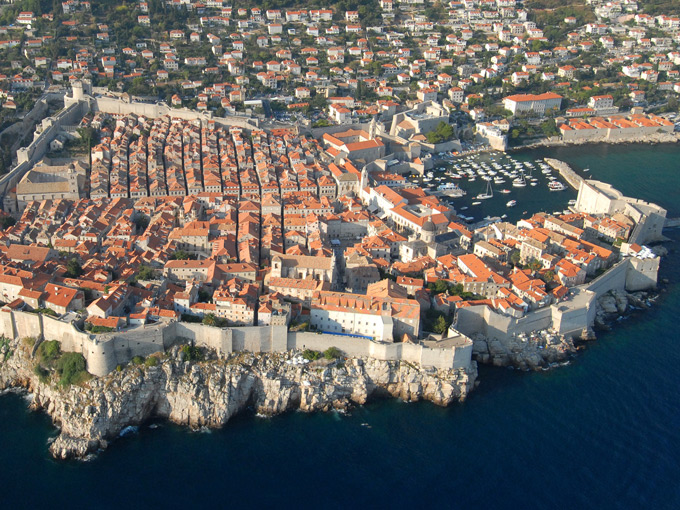 Dubrovnik Old Town
Location: Dubrovnik. Bus connections from Zagreb.
The heart of a idyllic coastal town of Dubrovnik is its old town, surrounded by 2 km long walls. It is depicted on the reverse of the Croatian 50 kuna banknote and it has been restored remarkably well for the damages caused in Yugoslav Wars in 90's. This medieval and Baroque ensemble is visible from surrounding walls, depicted as a filming site of Game of Thrones, which are guided for a reasonable free for pedestrians from the Gate of Pile. For relaxation while exploring the area's narrow alleys nothing else is preferable than the Placa Promenade bordering many cafés, restaurants and shops.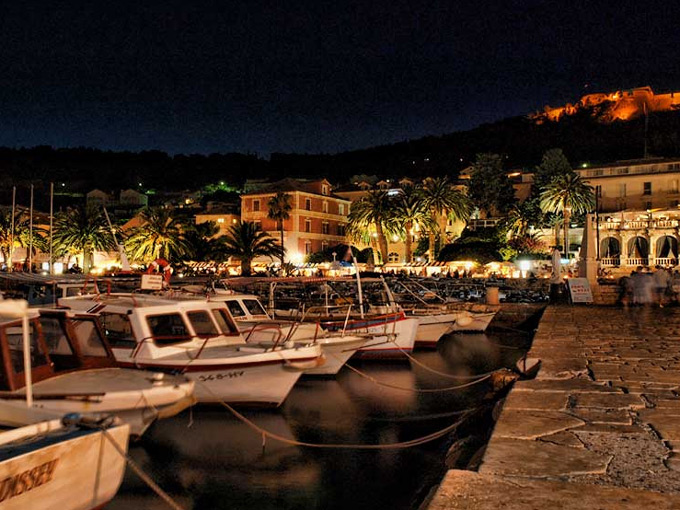 City of Hvar
Location: Island of Hvar, Dalmatia region
This warm town is a port and the main settlement of the island of Hvar.
The city has a variety of hotels, galleries, museums, and exhibitions, including the Arsenal, Loggia, the Croatian Institute, and the Hvar Heritage Museum with its art and archaeological collections. Notable sights include Renaissance houses Paladini Palace and Hektorovic Palace on the Pjaca district, and the Franciscan monastery on the cape to the south of the town. Transportation from the mainland Croatia is mainly consisting the catamaran ferry service from Split.
Photo: Mario Fajt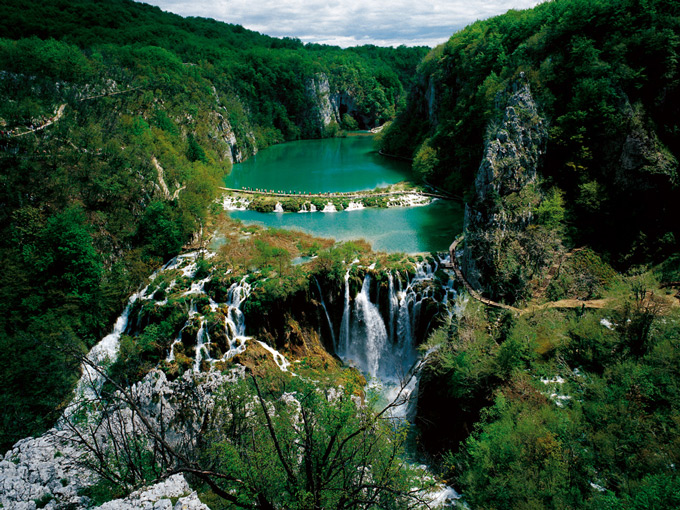 Plitvica Lakes National Park (UNESCO)
Location: Lika-Senj County, Karlovac county. Bus connections from Zagreb, Zadar and Split.
This beautiful national park is is one of the oldest national parks in Balkan and it is situated in the mountainous karst area of central Croatia. Most breathtaking part of Plitvica consists of 16 lakes, which along the 8 kilometres long stream forms multiple waterfalls, among them the 78 meters high the Veliki slap, the highest cataract of Croatia. As a remarkably stunning complex of nature, it was granted UNESCO World Heritage status in 1979. The park is open daily all year round, with longer opening hours during summer (usually 7 AM to 8 PM).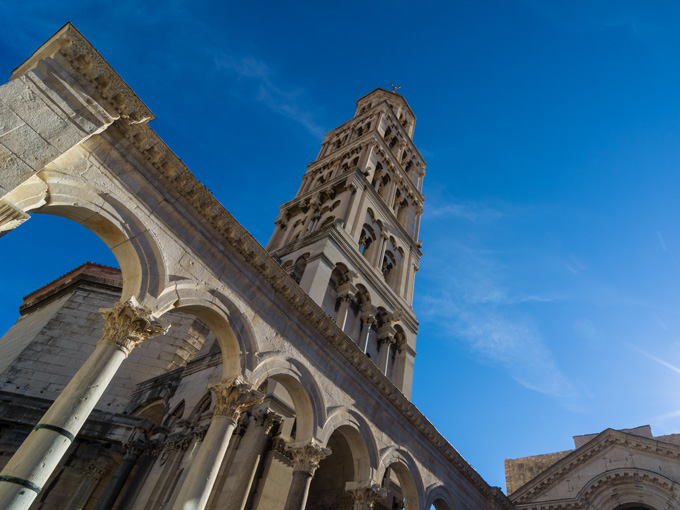 Split
Location: Split-Dalmatia County. International airport. Train and bus connections from Zagreb and Dubrovnik.
This Dalmatian university city is the second-largest in Croatia and one of the important centers of the Adriatic coast as well as the popular tourism resort. It has approx. 179,000 residents and it serves as a link to Croatian archipelago and Italy. Having permanent settlement since 6th century BC, the city is full of historic scent.
Notable historic sites include the Roman Diocletian's Palace dated to 4th century, which also houses the Vidovic gallery dedicated to nocturnal paintings of Emanuel Vidovic, the Papalic Palace with the City Museum of Split and the Romanesque Cathedral of Saint Domnius.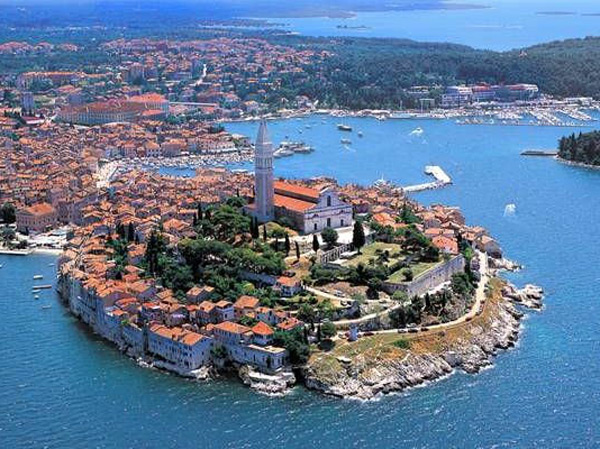 Istrian Peninsula
Location: Northeastern Croatia near the Italian border. International airport. Ferry routes from Zadar, Unije and Ilovik, from Venice and Trieste in Italy from June till September. Bus routes from Trieste,  Venice and Zagreb.
This roughly triangle-looking peninsula on the northeastern side of Croatia and near the Italian border is facing the Adriatic Sea and it is unique and multicultural area with Italian and Slovene minorities.
Center of the peninsula is its largest town Pula, where an airport with international connections is located. Pula is known for ancient Roman amphitheatre Arena, which is still used for concerts and venues.
Famous beach resorts are Rovinj, Opatija and Rabac.  Opatija has relaxing spas with various treatments. Most popular town is Poreč with its charming medieval alleys and churches.
Photo: Viaggio Routard
Vertaile parhaimpia matkailusivustoja
Saat meiltä jopa 80 %:n säästön hotellitarjouksestasi.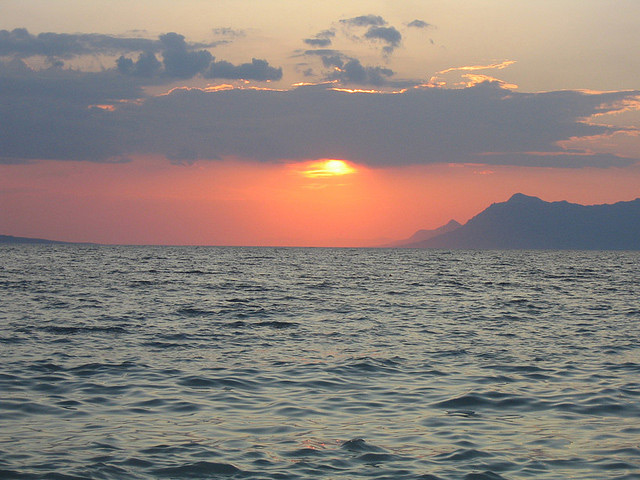 The Makarska Riviera
Location: Split-Dalmatia County. Nearest airport is Split. Bus connections to Makarska from Split, Rijeka, Zagreb and Dubrovnik.
This 60 kilometres long beach bent between the towns of Brela and Gradac on the Adriatic coast is situated nearby the Biokovo mountain range. Its center is city of Makarska,  noted for its palm tree promenade full of cafés and boutiques. Other towns include Podgora with five hotels with Brela, Baška Voda and Bratuš. Biokovo Nature Park nearby is a suitable place for a hiking outdoorsy person.
Photo: Gabor Tokai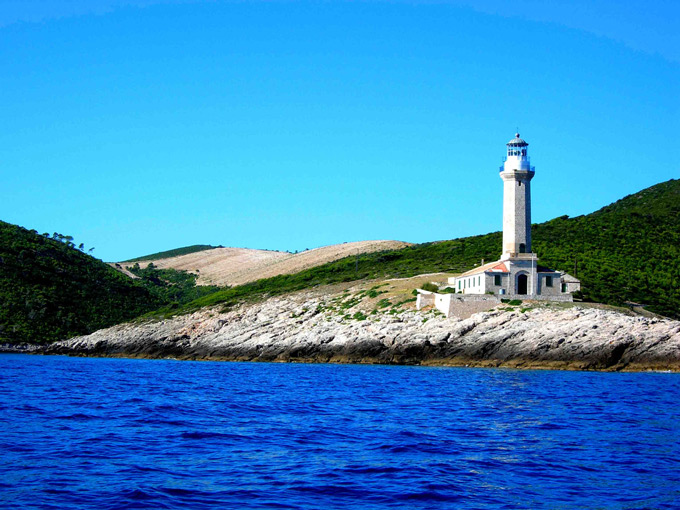 Vis
Location: Adriatic Sea. Ferry connections from Split and Hvar.
Island of Vis is an isolated pearl of Croatian coast and it is known for its vineyards. Its two largest settlements are town of Vis on the eastern side of island,  and Komiža on its western side. Town of Vis is well-known for its ruins of Greek colony of Issa,  dating back to 4th century BC (thermae, necropolis, theatre, parts of the port). Komiža is well known for its close proximity to the Biševo island, which is visited by 10,000 tourists each year who come to see the unique Blue Cave.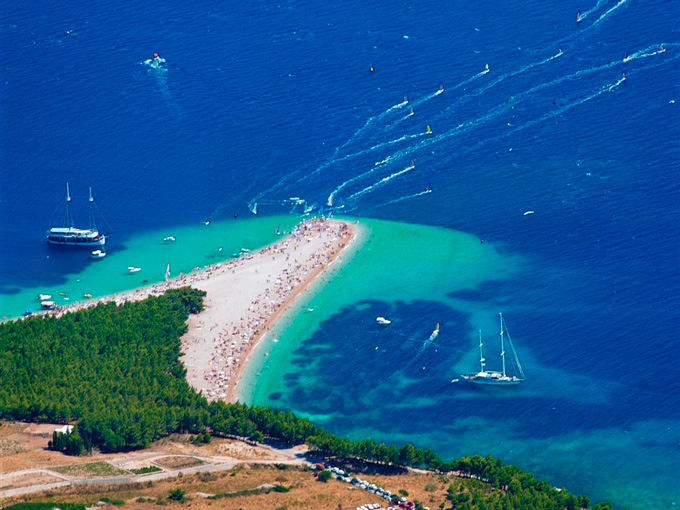 Brač
Location: Adriatic Sea. Local Bol Airport serves seasonally flights from e.g. Zagreb, Düsseldorf, Vienna and Innsbruck. Ferry connections from Makarska and Split, catamaran connection from Hvar and Split.
Brač is the largest island of Dalmatian archipelago and it has appr. 14,000 residents living in numerous settlements. It is a suitable site for a car tourist or a cyclist.  Its center and main port is town of Supetar, which is known for its annual Culture Summer of Supetar event continuing whole summer.
Notable sights are e.g. the Dominican monastery in Bol, the castle Ciprijan Zuvetic in Pucisca and the beaches of Supetar.
More info about Croatia in eurotourtrip.eu