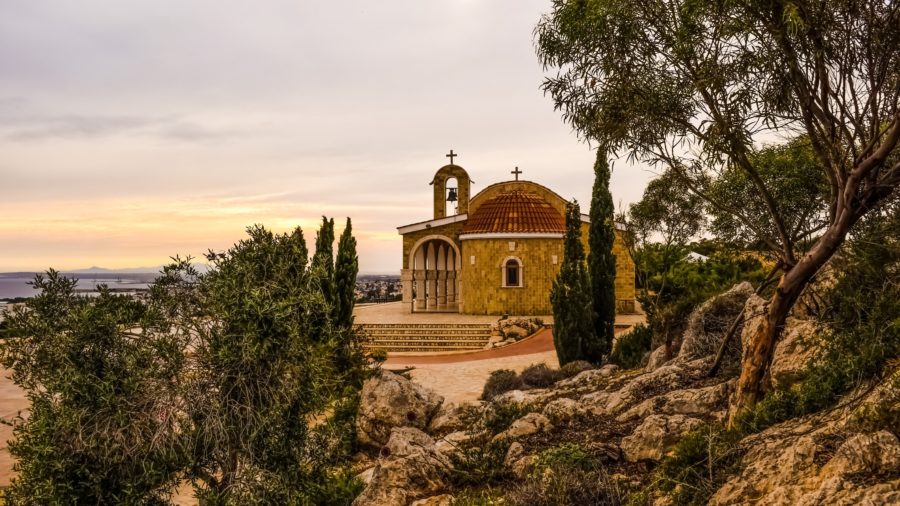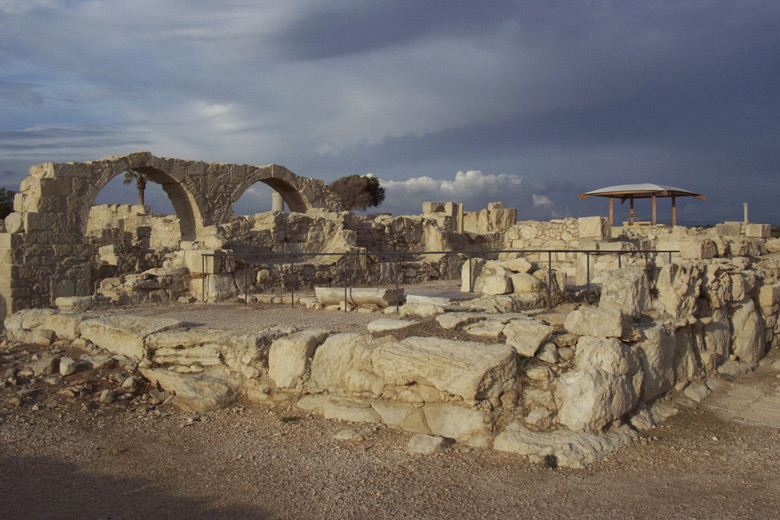 Kourion (Curium)
Location: Episkopi, Limassol district. How to get in Limassol
This archeological area is part of the most idyllic historical sights of Cyprus. It contains mostly Ancient Roman and Byzantine ruins.
Its famous amphitheater is fully restored and it used for concerts and theater spectacles.
Several ancient buildings remain in good shape, including part of the 4th century AD House of Achilles,  which is famous for its gorgeous mosaic floors.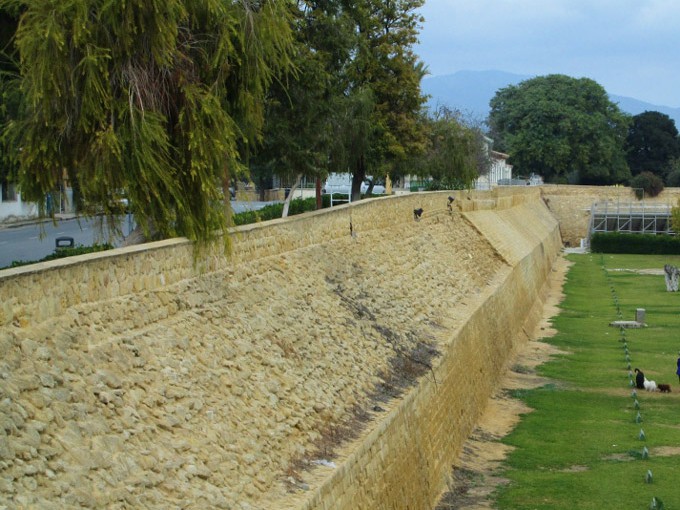 Venetian walls of Nicosia
Location: Nicosia
The beautiful capital city of Cyprus is surrounded by about 5 kilometres long 16th-century stone walls built by the Venetians to replace the useless and narrow fortification system, which they inherited from the Franks. These walls are worth of exploring as a remain of military history and conquests of Mediterranean area.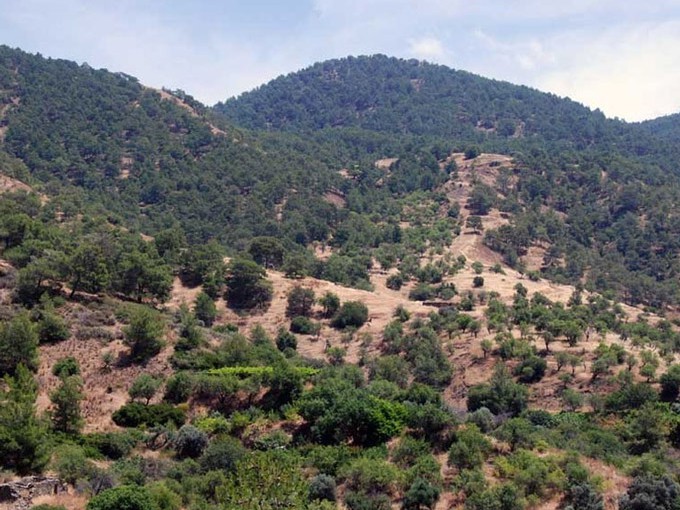 Tilliria Forest
Location: Polis, Paphos district
The wilderness area of Tilliria lies south of the coast between Polis and Kato Pyrgos and northwest of the Troodos Massif. Area is possible for traveling by car via road F740, which cuts through the forest. Suitable and calm place for an outdoorsy person.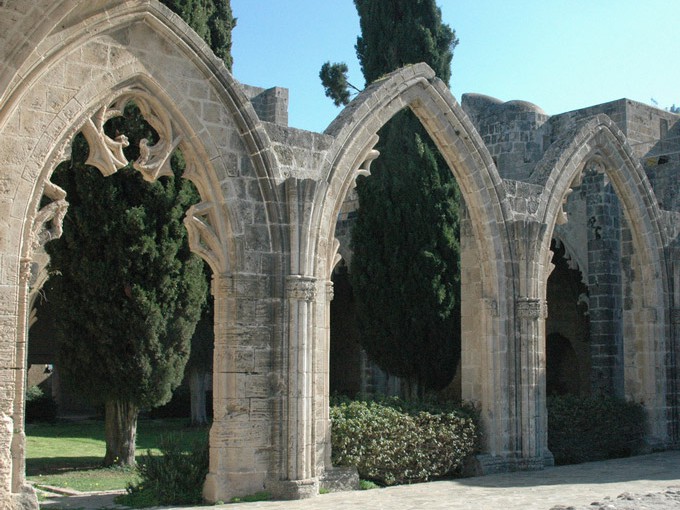 Fikardou (UNESCO)
Location: Nicosia District
This charming medieval village has retained its ancient characteristics in a very unique way and it is one of the picturized hamlets of Cyprus. It is almost deserted with appr. 3 permanent residents and it has been UNESCO World Heritage Site since 1978.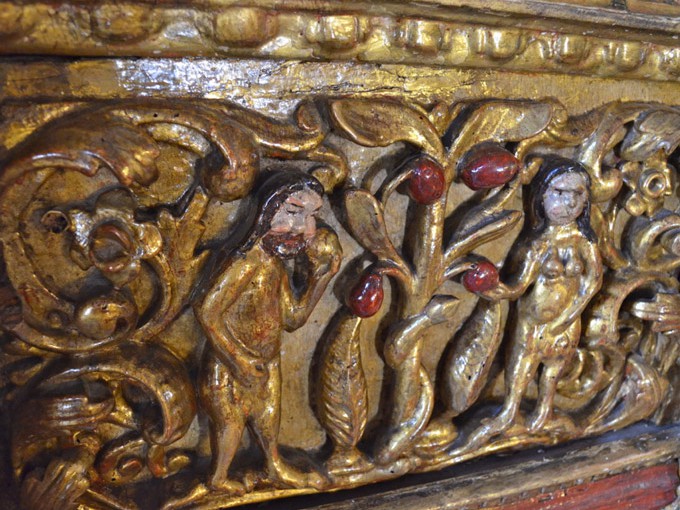 Agios Lazaros Church
Location: Larnaca. How to get in Larnaca
Situated in the centre of Larnaca, this brilliant 10th century stone church is one of the most famous Byzantine remains of Cyprus. The church lies over the tomb of Agios Lazaros, the resurrected friend of Jesus Christ who allegedly came to ancient Kition in 33 AD and became its first Bishop and Patron Saint. The brilliant Byzantine artwork of the icons and the nice Baroque woodcarving of the gold covered iconostasis were completed in 1782 and have survived until today.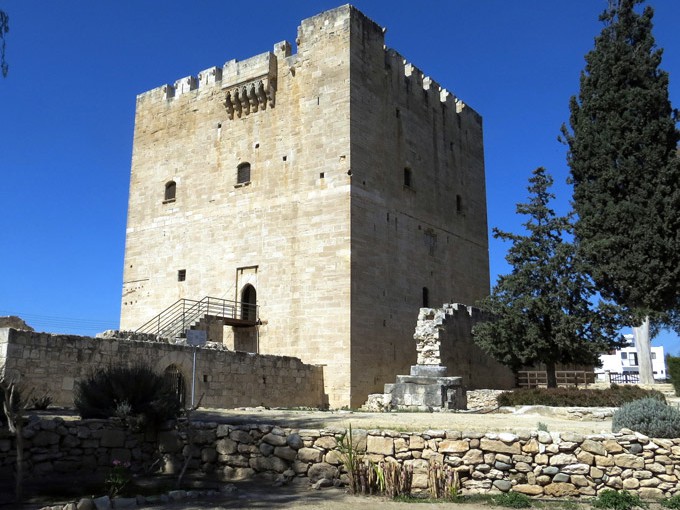 Kolossi Castle
Location: Kolossi, Limassol district. 14 kilometres west from Limassol. Bus 17 from Limassol.
This former Crusader stronghold from the 13th century is part of the rich and bloody history of The Crusades and one of the most significant ruins in Cyprus.
It currently consists of a single three-story keep with an attached rectangular enclosure or bailey about 30 by 40 metres.
Opening hours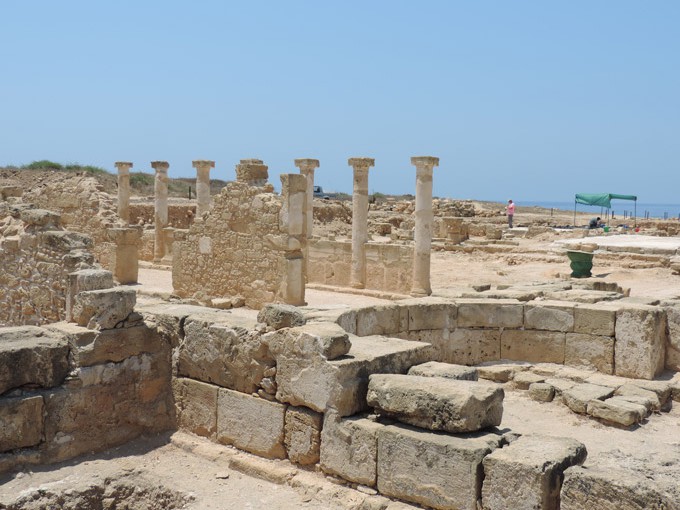 Paphos (UNESCO)
Location: Paphos District. How to get there
This seaside town in southwestern Cyprus is well-known as a mythical birthplace of goddess Afrodite , but actually the mythical birthplace is located in antique site of a town, in village of Kouklia, 16 kilometres from modern Paphos – the Petra tou Romiou stack is an exact place of that legendary miracle.
It is one of the UNESCO World Heritage Sites and selected as European Capital of Culture for 2017. Notable sites of New Paphos are e.g. Byzantine 13th-century Paphos Castle, House of Dionysos dating back to the 2nd century AC and the lighthouse. Nearby resides the best golf courses of Cyprus.
VERTAILE PARHAIMPIA MATKAILUSIVUSTOJA
Saat meiltä jopa 80 %:n säästön hotellitarjouksestasi.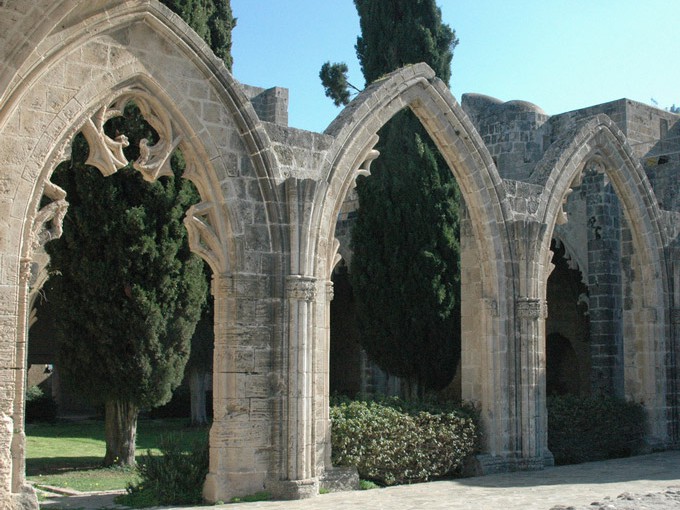 Bellapais Abbey
Location: Bellapais, Kyrenia District. Appr. 7 kilometres from Kyrenia. De facto it lies in area of Turkish-controlled Northern Cyprus, but its open to visitors crossing the border called the Green Line, which is open for EU citizens
In idyllic village of Bellapais full of narrow alleys is the 13th-century Bellapais Abbey built by the Canons Regular priests. The abbey is also a museum, which hosts a restaurant and a café. The refectory of an abbey now serves as a venue for concerts and lectures. In early summer it is also a venue for the local music festival.
Opening hours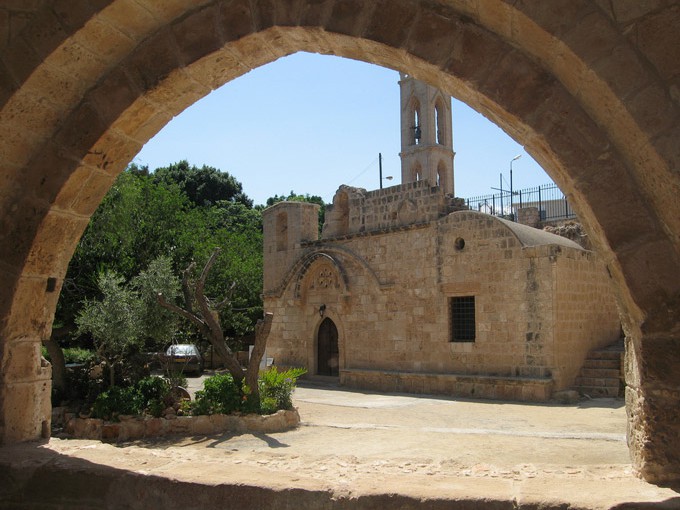 Agia Napa
Location: Famagusta District. Bus connection from Larnaca
Agia Napa is a famous beach resort and attracts annually millions of visitors. Here a visitor can practice numerous water sports, choose his place on the sun and hike Cavo Greco natural park nearby. One of the popular beaches is the Nissi Beach on the Nissi Street.
Very recommendable place for a sun-loving and happy person.
More info about Cyprus in eurotourtrip.eu