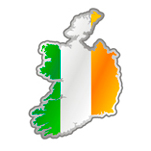 Capital: Dublin
Form of government: republic
Area: 70 280 km2
Religion: Catholics 92%
Phone: +353
Languages: English, Irish
Time zone: UTC

Airports are mainly located in the Costa del Sol (Malaga, Mallorca), the Canary Islands or near large cities (Madrid, Barcelona). Finnair flies directly from Helsinki to Madrid and Barcelona and takes several holiday flights to Costa del Sol and the Canary Islands. Norwegian flies from Helsinki to Barcelona, Madrid and Malaga, and from Turku to Alicante. During the summer more flights are offered. Ryanair travel from Tampere to Malaga.

In Spain, there are railway connections in all major cities. RENFE  is the Spanish equivalent of VR. AVE is a Span high-speed train capable of going 300 km/h. AVE's railway network provides you with the most important destinations (Barcelona, Malaga, Alicante, Valencia, Sevilla, Córdoba, Toledo, Segovia…).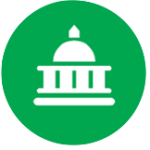 Finland Embassy, Dublin
Address: Russell House, Stokes Place St. Stephen's Green – Tel: 353-(0)1-478 1344
E-Mail: sanomat.dub@formin.fi – website: www.Finland.ie
Ireland: Travel bulletin from the Ministry for Foreign Affairs: Safe tourist destination. Normal care should be pursued. An emergency emergency outside office hours of the Ministry of the interior. Read More