Capital: London

Form of government: Constitutional monarchy

Area: 244,820 km2

Religion: Anglicans and

Catholics (66%), Protestants

Phone number: +44

Language English

Time difference: -2

Currency: British Pound (GBP) € 1 = Approximately £ 0.79

Finnair, Norwegian and British Airways have several daily flights from Helsinki to London, Manchester and Edinburgh. Ryanair has flights from Tampere to London.

The train is a very effective way to explore the UK.
National Rail -Website also includes all timetables and route guides.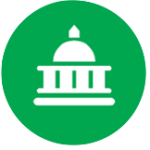 Embassy of Finland, London Address: 38 Chesham Place, SW1X 8HW – Tel. + 44-20-7838 6200 Email: sanomat.lon@formin.fi – Website: www.finemb.org.uk
Travel bulletin from the Ministry of Foreign Affairs: Generally safe. Beware of pickpockets and traffic. The level of threat of international terrorism remained serious. Read more